ABOUT ~ Lee Lambert
Chancellor of Pima Community College since July 2013.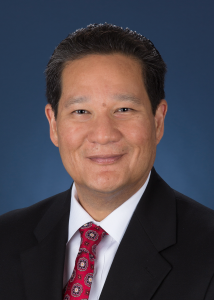 Lee believes community colleges such as Pima are uniquely positioned to address systemic educational and economic inequity. 
Graduate of The Evergreen State College in Olympia, Wash.  
I appreciates the lifelong value that a Liberal Arts education provides for thousands of our students. 
Received a Juris Doctor degree from Seattle University School of Law. U.S. Army veteran. 
Born in Seoul, South Korea, grew up on three continents. Lee Lambert is a visionary leader who has served as a senior-level executive for over 20 years at three community college districts, including his current position as Chancellor and CEO of Pima Community College in Tucson, AZ. He is currently leading the Pima District's transformation into Centers of Excellence in applied technology, health care, hospitality, information technology and cybersecurity, public safety, and the arts.  
After serving as President of Shoreline Community College in Shoreline, Washington, outside Seattle, Chancellor Lambert was selected as CEO to help lead Pima Community College out of an academic probation sanction imposed by the Higher Learning Commission. Working collaboratively with faculty, staff and community and business leaders, he not only helped return Pima to good standing, but Pima was named a top 150 Community College by the Aspen Institute, earned a prestigious Bellwether Award for Developmental Education programs and was named the 5th Best Employer To Work For in Arizona. 
Throughout his career, Chancellor Lambert has been an innovator, connecting industry and community colleges to revitalize communities through educational opportunity in an age marked by rapid technological and demographic change. 
Chancellor Lambert was born in Seoul, South Korea. His late father, who was of mixed African American heritage, and his mother, who is South Korean, and his family were frequent targets of racism and discrimination in South Korea and the U.S. That experience drove Chancellor Lambert to champion equality and opportunity for all and his passion for leading community colleges. 
Chancellor Lambert grew up on three continents. He received a bachelor's degree in liberal arts from The Evergreen State College in Olympia, Washington and a Juris Doctor degree from Seattle University School of Law. 
He is a U.S. Army Veteran and likes people to call him Lee. As CEO, it's my responsibility to identify future challenges and opportunities and create a culture of innovation to successfully address them. It's also my responsibility to see that the College fulfills its mission: to empower every learner, every day, for every goal:  
 
  llambert@pima.edu                              (520) 206-4747 
 https://www.pima.edu/about-pima/mission-history  
Company / Organization Website URL: www.pima.edu  
Company or Guest Twitter URL: @leelambert3  
Company / Org Facebook Page URL: facebook.com/pimacccd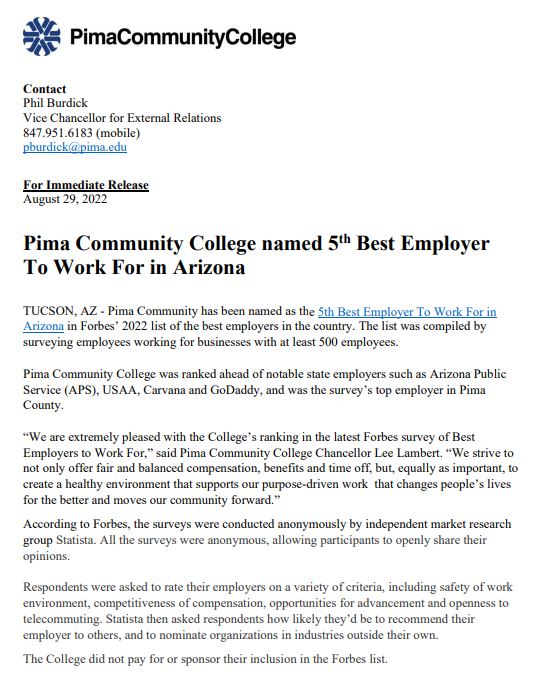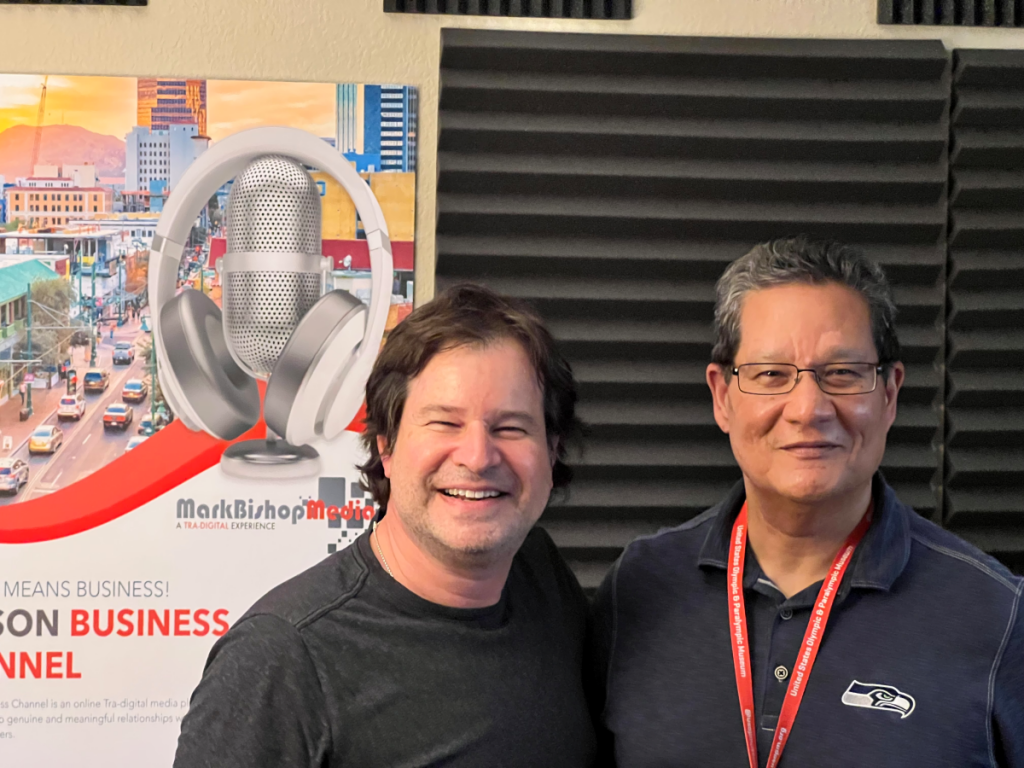 ABOUT THE HOST: Jeff Artzi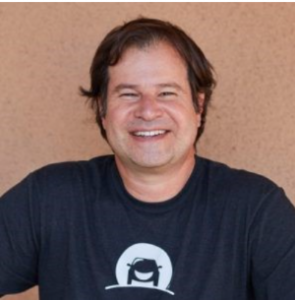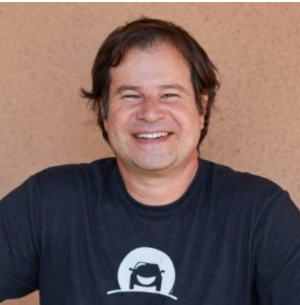 OOROO measures success by doing right by their customers. It's all about "relationships, not transactions," with a focus on keeping their customers safer than when they came in. Ethical behavior is at the core of everything they do—who and how they hire, how they interact with their team members, how they contribute to the community, and how they take care of their customers.
Jeff was born in Brooklyn NY and raised in South Jersey. He graduated from Brandeis University and NYU's Stern School of Business and is a CPA. 
He has served on several community boards and committees including Eller School of Management and the Lundgren School of Retailing and Consumer Sciences also at the University of Arizona, Desert Angels (angel investment group), Tucson Police Foundation, and United Way of Southern Arizona. Jeff is now a proud husband and father of three great kids. 
His career thus far has included launching ventures in energy-efficient, lighting, environmentally safe cleaning products, and home services (a precursor to Angie's List). He is the former CEO of a 90-store, multi-state automotive chain and the founder and CEO of OOROO Auto, where he works to revolutionize the consumer experience in automotive services.